Sonographer Training Resource Hub
Intro to CEUS Education: Why, How and Why Now?
Sonography students must be trained in CEUS if they are to enter clinical practice fully skilled in techniques required by established guidelines and best practices. These scalable training frameworks and resources are provided free of charge for sonography educators.
Produced by the Joint Task Force on CEUS Curriculum in Sonographer Schools.  Members , comprised of representatives of the American Society of Echocardiography (ASE), American Institute of Ultrasound in Medicine (AIUM), International Contrast Ultrasound Society (ICUS), Intersocietal Accreditation Commission (IAC), Society of Diagnostic Medical Sonography (SDMS) and American Registry for Diagnostic Medical Sonography (ARDMS).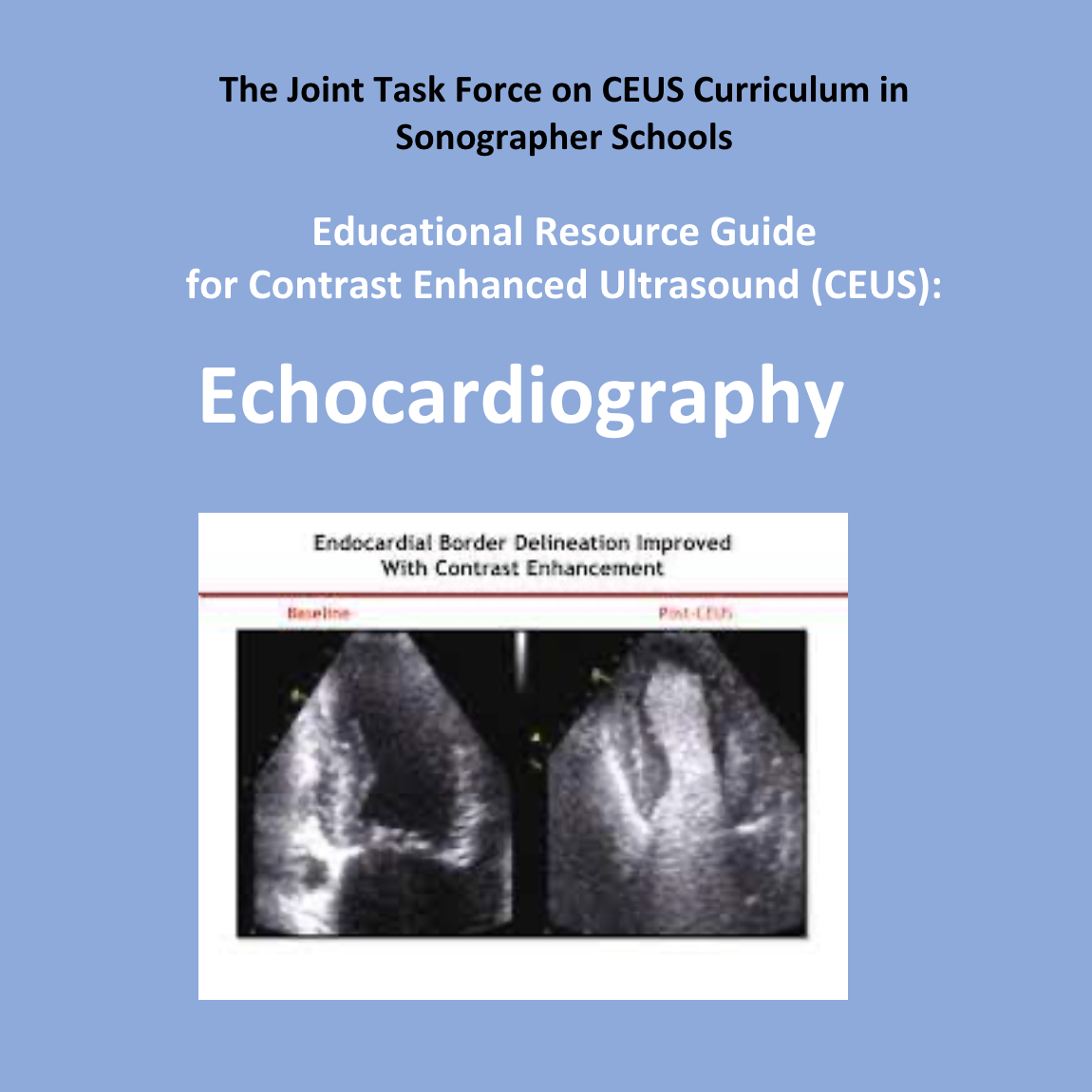 CEUS in General Sonography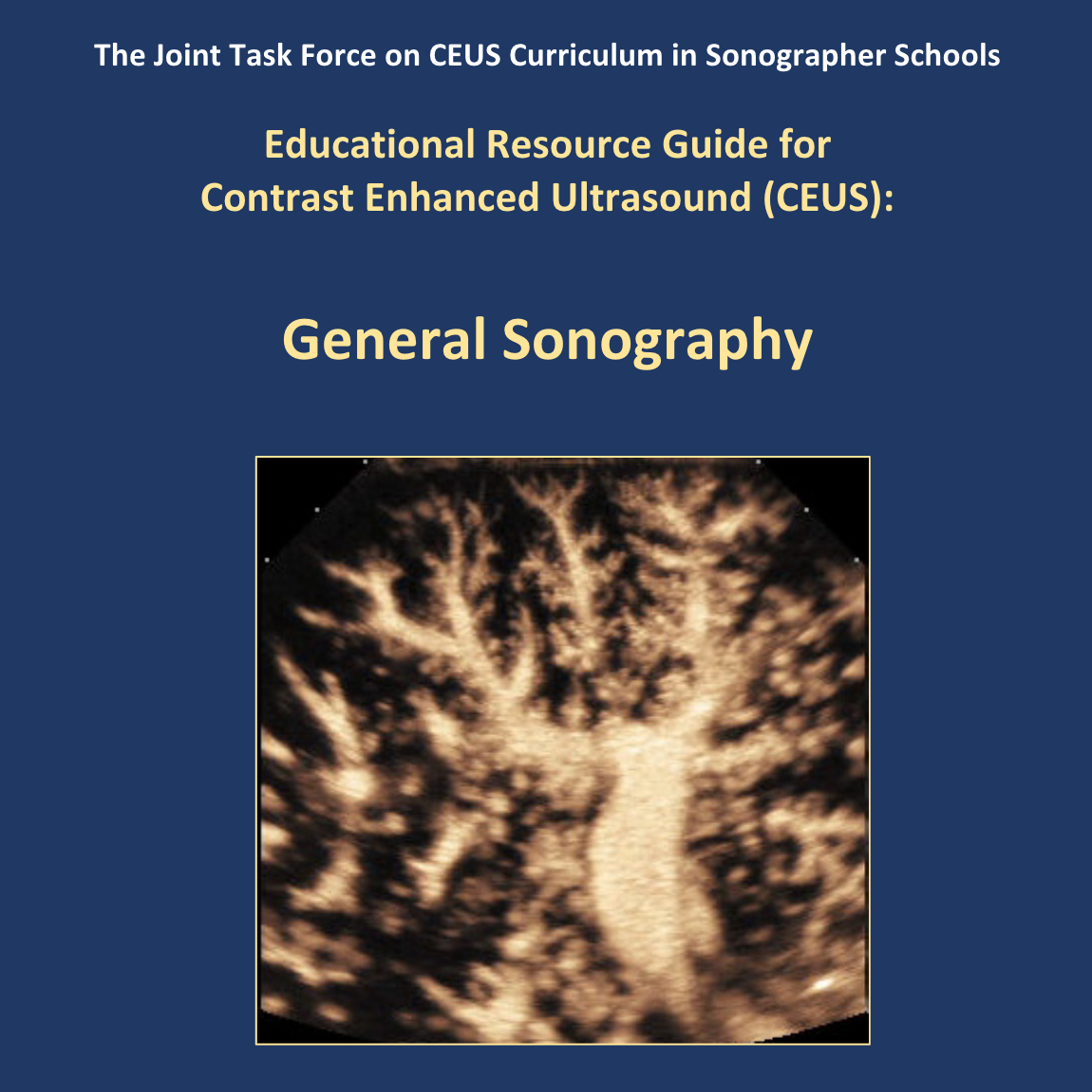 Prescribing information, preparation, additional information
Intro to CEUS Training Frameworks
Members of Joint Task Force
Co-Chairs

Ms. Gorman is Co-Chair of the Joint Task Force on CEUS Curriculum in Sonographer Schools and recently retired as Director of Accreditation for Echocardiography at the Intersocietal Accreditation Commission. She also is co-author of "Predictors of Delayed Accreditation of Echocardiography Laboratories: An Analysis of the Intersocietal Accreditation Commission Database." Ms. Gorman began her career as a cardiac sonographer. Her many years of experience in both adult and pediatric echocardiography have included private practice and large hospital settings.

Dr. Lyshchik is Co-Chair of the Task Force and is an Associate Professor of Radiology at Thomas Jefferson University Hospitals. Dr. Lyshchik publishes and lectures extensively on advances in contrast-enhanced ultrasound (CEUS) and chairs the American College of Radiology CEUS Liver Imaging Reporting & Data System (LI-RADS) working group. Dr. Lyshchik is a lead author of the first comprehensive CEUS textbook – Fundamentals of CEUS. He co-authored the American Institute of Ultrasound Practice Parameter for the Performance of Contrast-Enhanced Ultrasound Examinations and Guidelines and Good Clinical Practice Recommendations for Contrast-Enhanced Ultrasound in the Liver–Update 2020 WFUMB in Cooperation with EFSUMB, AFSUMB, AIUM, and FLAUS. Dr. Lyshchik has been the principal investigator and co-investigator on numerous NIH/NCI-funded clinical and preclinical CEUS studies exploring CEUS applications for early tumor detection, characterization and treatment response evaluation.

MD FRCP(C), FACC, FASE, FAHA (US/Canada)
Dr. Mulvagh is Professor of Medicine at Dalhousie University, and Co-director of the Women's Heart Health Clinic at the Maritime Heart Center, Queen Elizabeth II Health Sciences Centre, Halifax, Nova Scotia, Canada. After a 26-year career at Mayo Clinic, where she was Director of the Women's Heart Clinic, she was awarded Professor Emeritus. She is a clinical and investigative cardiologist recognized internationally for her research and education focused on contrast echocardiography, including myocardial perfusion imaging and detection of early atherosclerosis using CEUS. During her career at Mayo Clinic, she was the principal investigator for numerous preclinical and clinical trials of contrast agents. Dr. Mulvagh chaired the initial and subsequent consensus documents for the cardiovascular applications of CEUS, and guided their evolution over the last several decades to our current American Society of Echocardiography (ASE) Guidelines. She has been on the Board of Directors and chaired numerous committees for the ASE, and has been on the editorial board of many cardiology journals. She has well over 100 peer-reviewed publications addressing investigative frontiers in echocardiography, and women and heart disease.
Members
Additional CEUS Resources